Looking to whip up something new and really impress your guests' taste buds? Try this amazing roasted corn salsa relish that compliments…well, anything! This Roasted Corn Salsa Relish will impress your friends and ignite your taste buds. This was inspired by an easy d'oeuvres and the home feeling of potato chips! With the protein packed in the chicken, carbs in the sweet potatoes, and the delicateness of the asparagus, this easy home style cooking with be sure to leave you wanting more far after when your belly tells you to stop eating.
What you will need:
3 ears fresh corn
6 stalks green onion
1 whole garlic (peeled)
1/4 cup chopped fresh basil
1/4 cup chopped fresh parsely
1 lime
1 teaspoon chili powder
1 cup mayonnaise
3 table spoons hot sauce
salt and pepper
Pull it all together
1-Roast corn over open medium flame until charred
2-Roast green onion stalks and garlic on tin foil till charred
3-Remove corn, onion and garlic from flame. Dice onion and chop garlic. Remove corn kernels from cob using a knife
4-mix above ingredients thoroughly in a bowl
5- in a separate bowl mix lime zest, lime juice, basil, parsley, chili powder, hot sauce, mayonnaise, Salt and pepper to taste.
6-Fold mayonnaise mixture into corn mixture
7-let stand for twenty minutes in refrigerator….remove from refrigerator and mix again.
8-Serve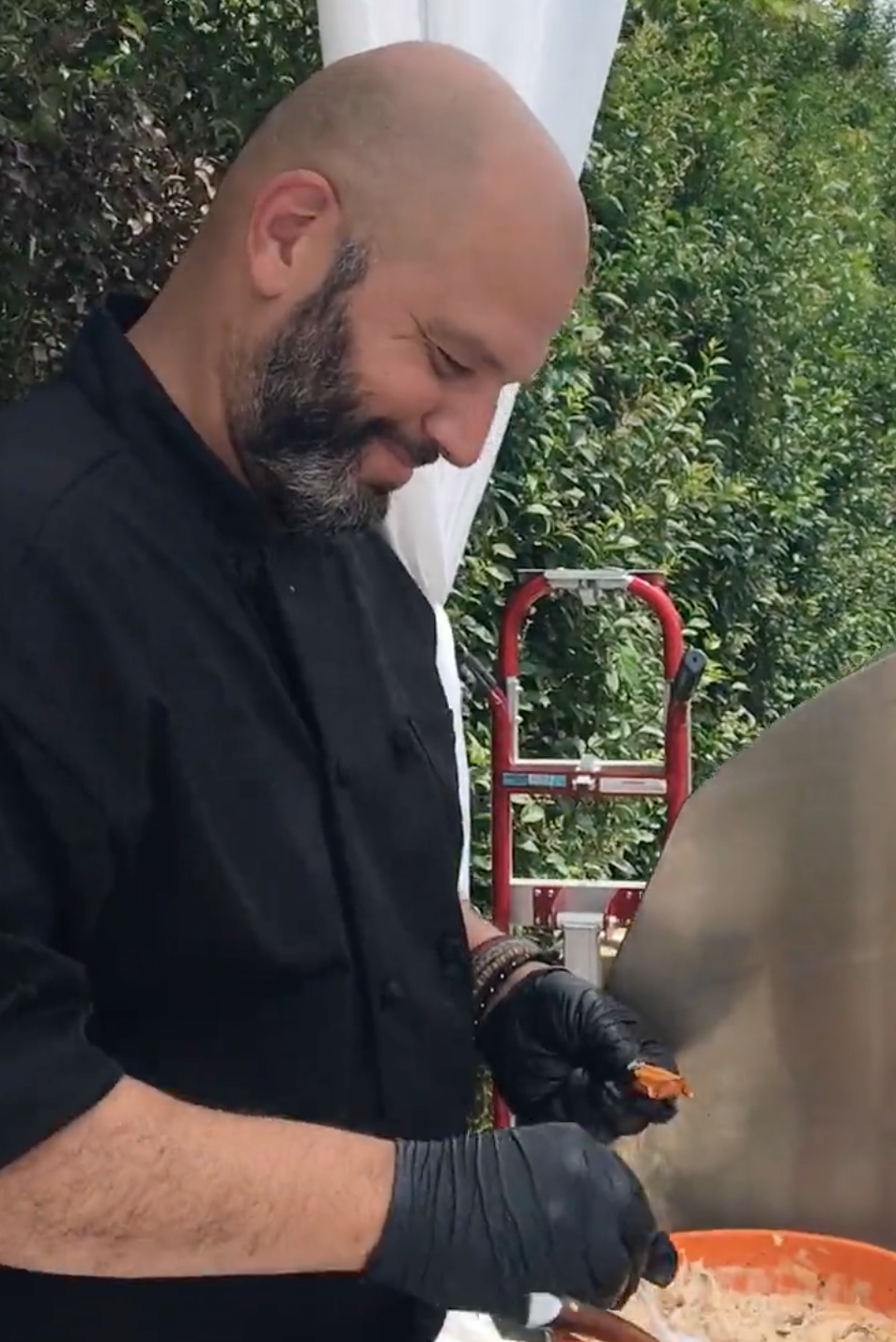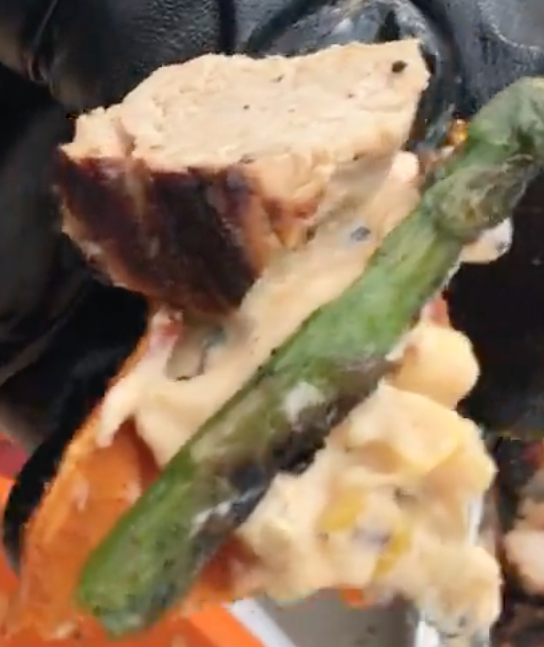 Serve as a dip or check out these sweet potato and asparagus apps using the relish!
Preview our Roasted Corn Salsa Relish for Sagaponack Event Below!