If you ask someone what their favorite food is, what do most people answer? PIZZA! It's definitely on the top of many lists out there! If you are a true foodie and you crave quality ingredients and authentic cooking experiences, our easily installed outdoor pizza oven kit could be for you.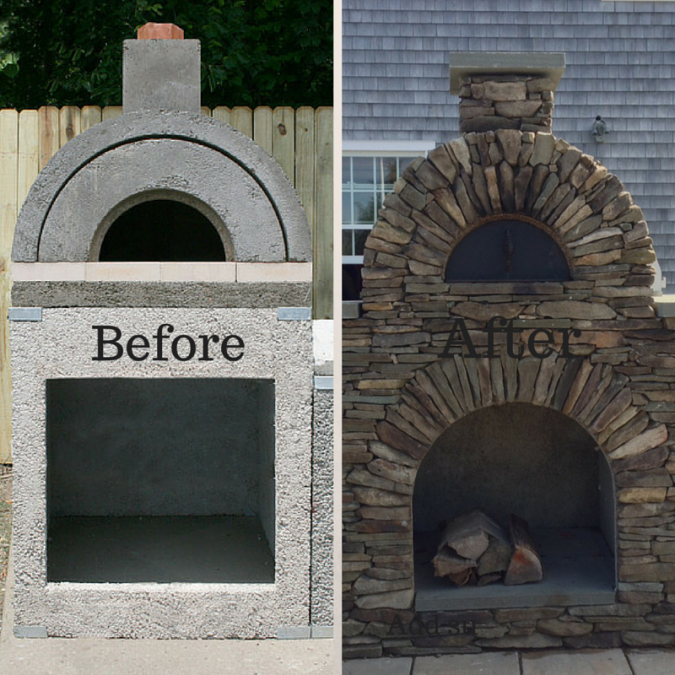 Here are some reasons we here at Fire Farm love them!
Two guys = 4 Hours! This is the approximate amount of time it takes to assemble our outdoor pizza oven kit.
Instant gratification! Our outdoor pizza oven kits cook a pizza in under five minutes, quickly reaching 500-700 degrees.
Bring on the party! Our Stone Age pizza oven kits cook multiple pizzas at the same time. The Amerigo, featured here, holds 2 x 18″ pizzas & 1 x 12″.
It's all about the crust! A better-tasting pizza due to even heat distribution.
Flavor boost! Hickory, pecan, mesquite and other woods chips can be added based on flavor preference to kick it up a notch!
From garden to the oven! A wood-fired oven cooks vegetables & fruits very quickly, retaining nutrients and antioxidants.
Go Green! An outdoor pizza oven is a great way to save energy consumption–no electricity or gas required!
Bonus Baking! You can bake bread, roast meats, veggies and more!
Contact us: fire@stonefarmliving.com; 203.270.2900.