Guest Post By:
John Houlihan
John Houlihan has over thirty years of experience in the Green Industry, including both landscaping and hardscape construction. He now spends his time consulting and working in independent sales, while helping his wife and sister run their custom canvas cover business, Sisters Canvas. www.sisterscanvas.com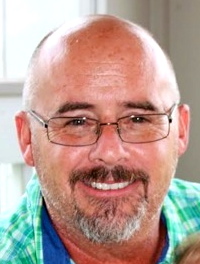 Every year in the outdoor entertainment industry, one idea or another is promoted as the "latest trend", usually originating from the West Coast. It can take a few years for these concepts to be accepted in other parts of the country, and so it was with the natural gas firepit option. In the beginning of this trend, wood burning firepits were at the forefront, both seen in magazines and on the internet. They quickly became a standard feature. It was not too long after however, that I began to see pictures of beautiful gas fire pits, installed at exotic resorts and coastal homes.
Until recently, gas has been cost prohibitive for many installations, while wood remains low cost to both install and operate. Additionally, with some steel ring options, an added bonus is that fold down grates are available for grilling on. Despite these positive points, many tire of stacking and storing fuel over time. Add to that complaints from neighbors about smoke, bylaws that prohibit open burning, and the constant clean up required, the gas option has overtime, gained some momentum.
Reasons to go with a Wood-Burning Firepit:
It might be your only option? In many parts of the country, natural gas might not be available, or too expensive to pipe to your fire feature. Some firepits will run on a propane tank, but if there is no where to hide it, it might take away from the look you are trying to achieve.
Cost – Wood is less expensive to install, due to lower overall cost of construction. Many firepits are built with concrete retaining wall block, offering different color choices at reasonable prices per square foot. And since extensive masonry skills are not required, labor costs are lower.
Reasons to go with a Gas-Burning Firepit:
Gas is clean quick and efficient.
Remote control and automatic shut off are available.
Upgrades are available from shifting a wood firepit to gas.
Prices have decreased over the years.
Ease of use–after a long day of work, it's nice to be able to turn on a fire simply by hitting a switch.
Clean up-there is none!
One important point regarding both of these options: A quality cover is recommended to keep your pan free of debris.
In closing, whether purchasing online or through a dealer, make sure you are getting satisfactory answers to your questions and good services to back it up.
When you're ready to add a cool focal point to your outdoor seating area, Fire Farm is happy to assist with your upcoming firepit project and details!
Please contact Stone Farm at:
stonefarmliving.com
Tel: 877-977-0004