Spring has finally sprung and Fire Farm would like to showcase an inspirational Outdoor Living project that took place last year in Avon, CT. Working in conjunction with one of our dealers, New England Silica, our outdoor living products enabled this project to come together seamlessly for the popular local contractor, Starr Contracting.
The centerpiece of this project is a 48″ Contractor Fireplace. This customizable fireplace kit contains the essential elements of fireplace and chimney with additional items left optional. The clients own choice of mantel, firebrick and hearth options were added, along with a large build out by using a beautiful natural stone veneer. Starr modified the fireplace to give its walls a thicker appearance, with a more robust top.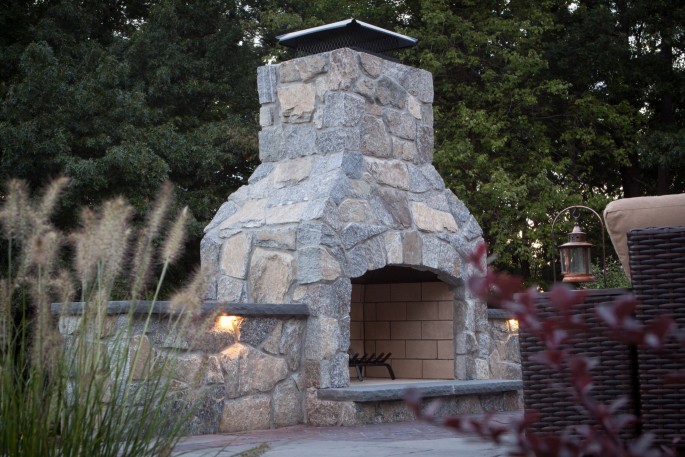 At the heart of the Outdoor Kitchen is our highest selling grill, the Summerset TRL 32″ grill. The TRL is a fully loaded workhorse with many high-end luxury features. From interior lighting, flame thrower valves and an infrared sear zone to exterior LED's that give this grill a very cool night time aura, this grill is truly a perfect commercial-grade option. We love the small bar area built at the end of the grill island, so the chef can still be social while working the grill.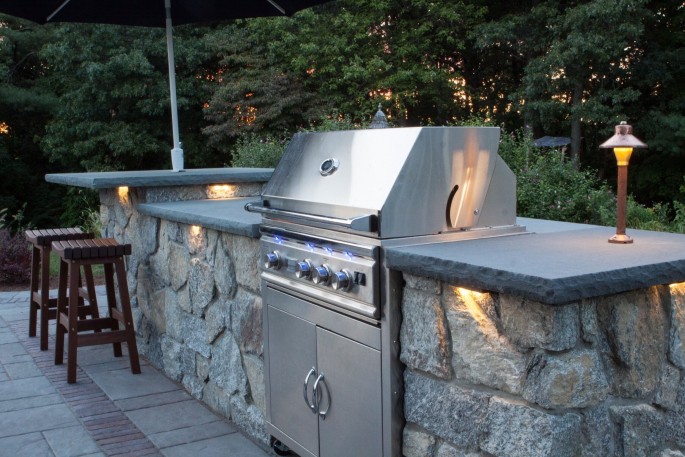 Here is some feedback from owner, Peter Starr, from Starr Contracting; "We found the products extremely easy to use, with installation being much easier than expected. The products provided a greater structural strength and shape compared to traditional full depth stone." We always love to hear this–basically, Stone Farm likes to make the 'guts of your project easy' so the contractors' skills can shine.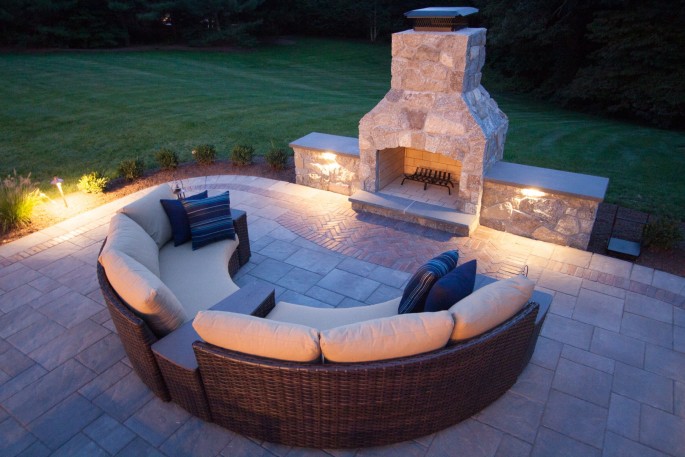 We hope this example of an amazing outdoor living space has sparked your interest and imagination on how you can transform your own backyard this upcoming season! Additionally, we have our own in-house outdoor kitchen designer, Lauren DiMartino, who can help get you started and put your dreams on paper!
If you're looking for a Fire Farm dealer or contractor near you –give us a call!
To see any of these items on display, visit New England Silica in South Windsor, Connecticut. They can be reached at 860-289-7778
Tel: 203-270-2900