Challenger's weatherproof outdoor kitchen cabinets can be finished with aluminum, stainless steel or stone countertops.
Challenger Designs makes adding countertops to your outdoor kitchen cabinets easy: they produce aluminum countertops in a variety of powder-coated colors, as well as stainless steel (about 2x the cost).
However, you can top your cabinets with your own stone for a custom look. The cabinets can hold up to 700lbs in weight and look gorgeous when finished with stone.
Stocked Aluminum Countertops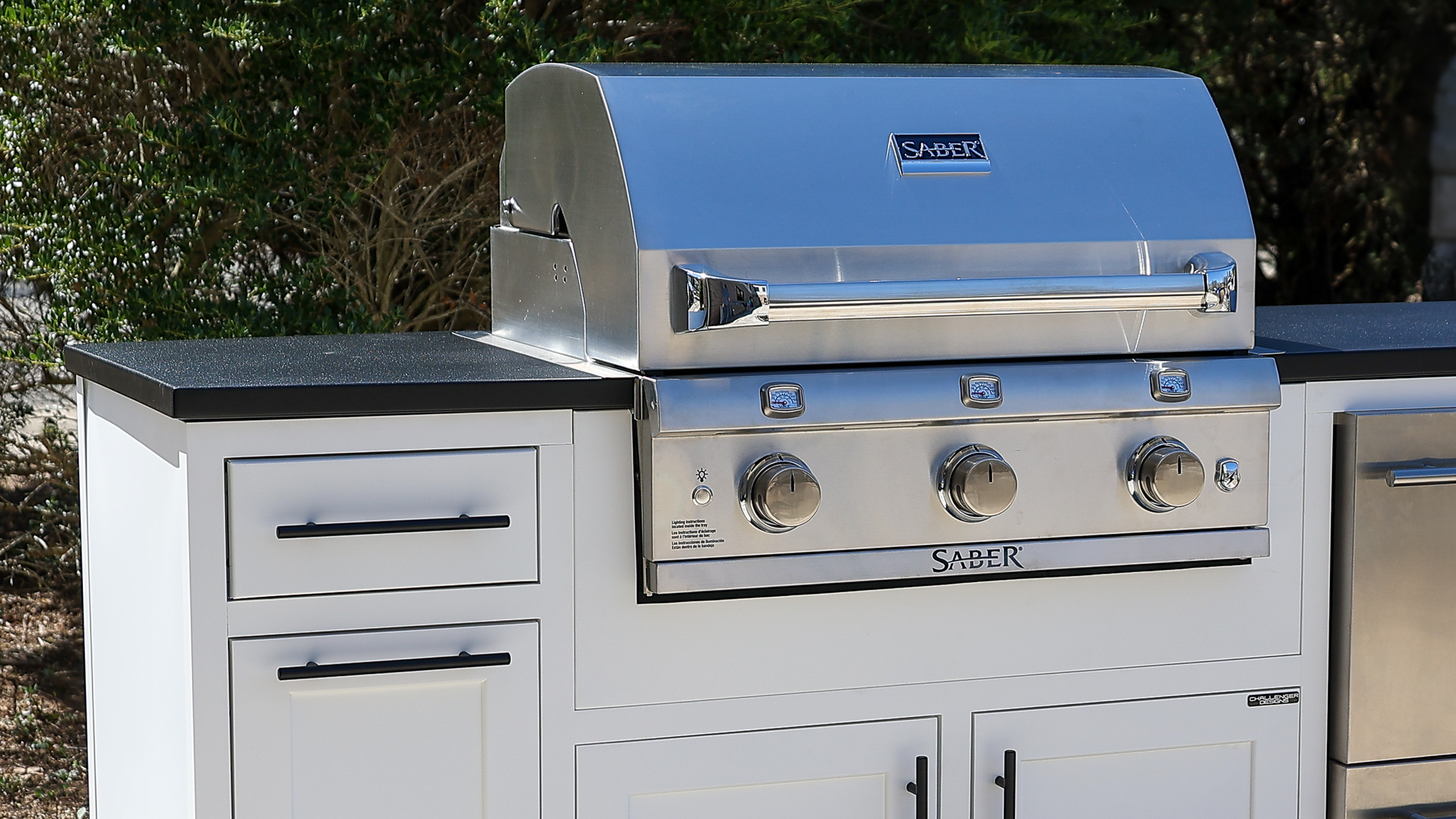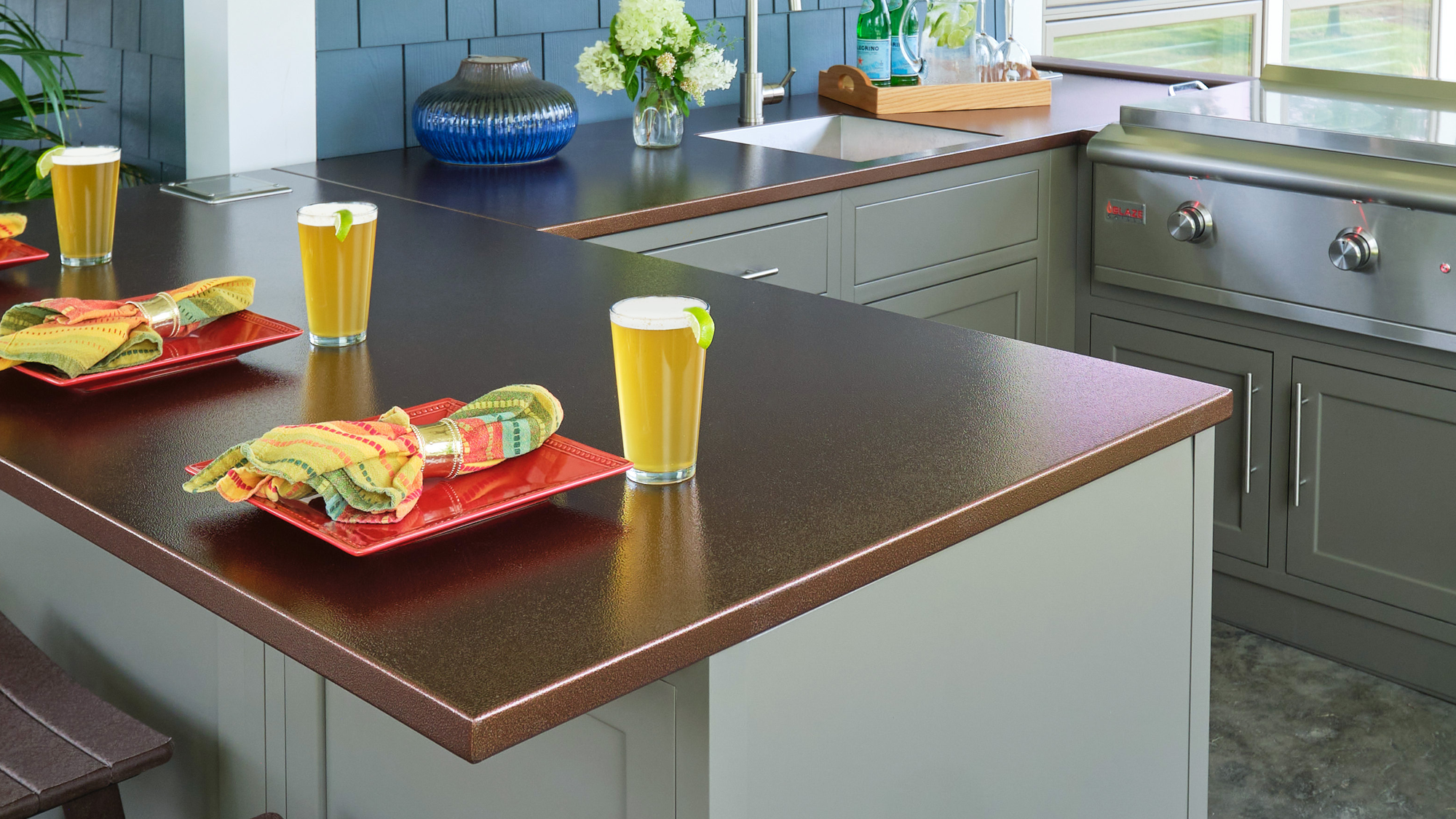 Stone countertops are a great option for Challenger Outdoor Kitchen Cabinets as our cabinets easily hold up to 700lbs in weight. Stone looks beautiful when coordinated or contrasted with the various powder-coated cabinet colors.
Template your stone countertops as you would for any kitchen. Use up to 2" thick in granite/stone (we will need to know the thickness before we order the kitchen if you wish your appliance skirts to be pre-cut.) The depth of any desired overhang is dependent on the individual stone's integrity.
Stainless steel also available.
Stainless steel is available and a beautiful option for an industrial look (at about twice the price of aluminum).
Lead times will increase.