A recent installation of an outdoor kitchen wowed our team and is great inspiration for your backyard.
Last month, Rob Poliseno of RSP Masonry finalized a magnificent installation of an American Muscle Grill in an outdoor kitchen. Purchased from Balboni's Landscape Supply, Rob was able to bring this outdoor kitchen to life for a very happy customer.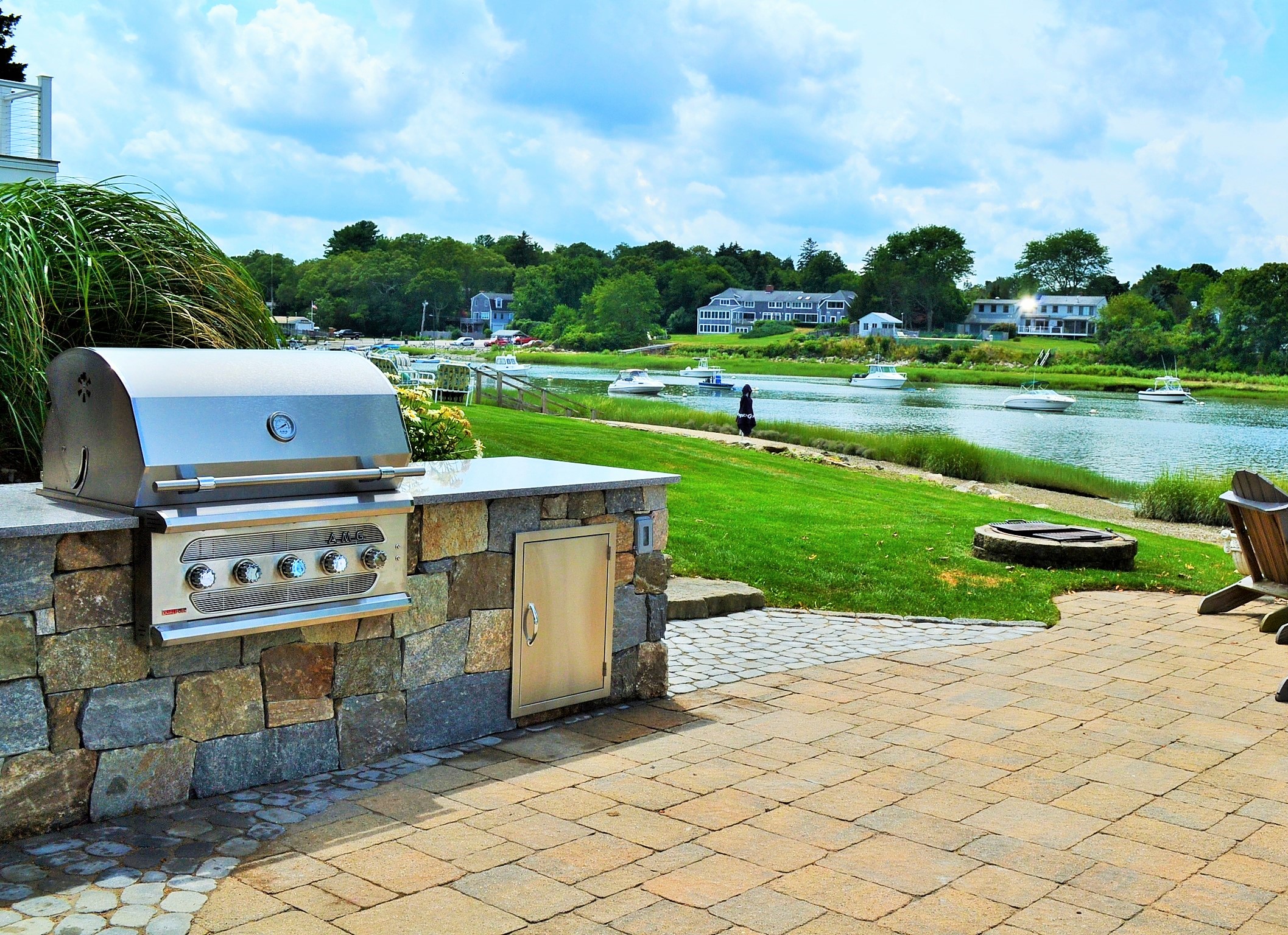 This tricky installation needed to work with an existing patio, where the contractor had to pull all of the products together and ensure it all looked seamless. Summerset products included the American Muscle Grill were used as well as modular outdoor Stone Age cabinets.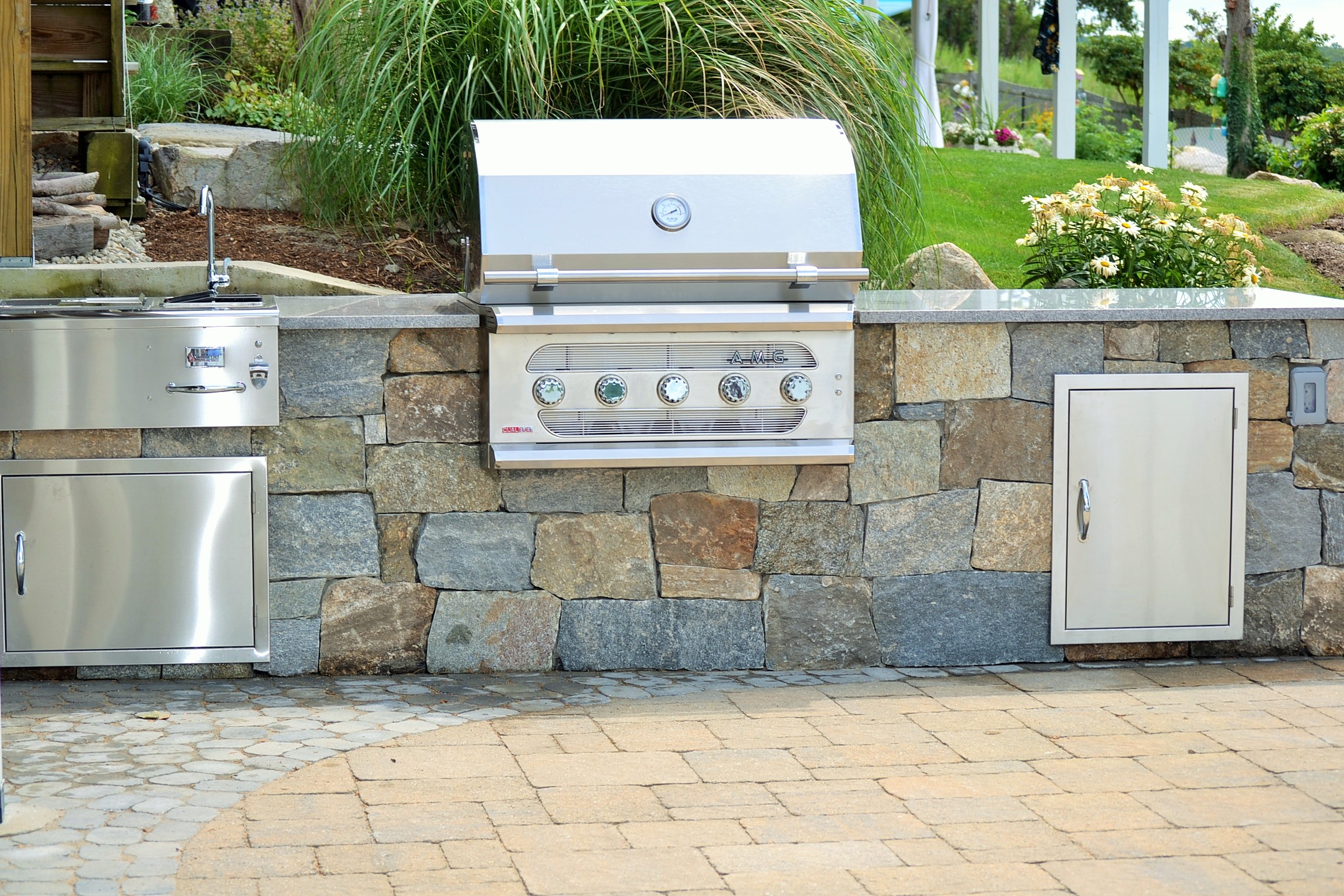 Why Summerset's American Muscle Grill? Because, as the customer shared "it has everything to offer!" The homeowner owns four restaurants that range from seafood and steak to smoked barbeque. He wanted a grill to fit all of his food and cooking needs. He looked no further than the American Muscle Grill that allows him the option of cooking with propane, charcoal, or wood.
This entire project was a clear home run in outdoor living design! Interested and looking to up your BBQ game with this dual-fuel grill? Read more in our blog "Add Some Muscle to Your Cooking Style."
Interested in test driving a Summerset Grill? Give us a call at 203.270.2900.